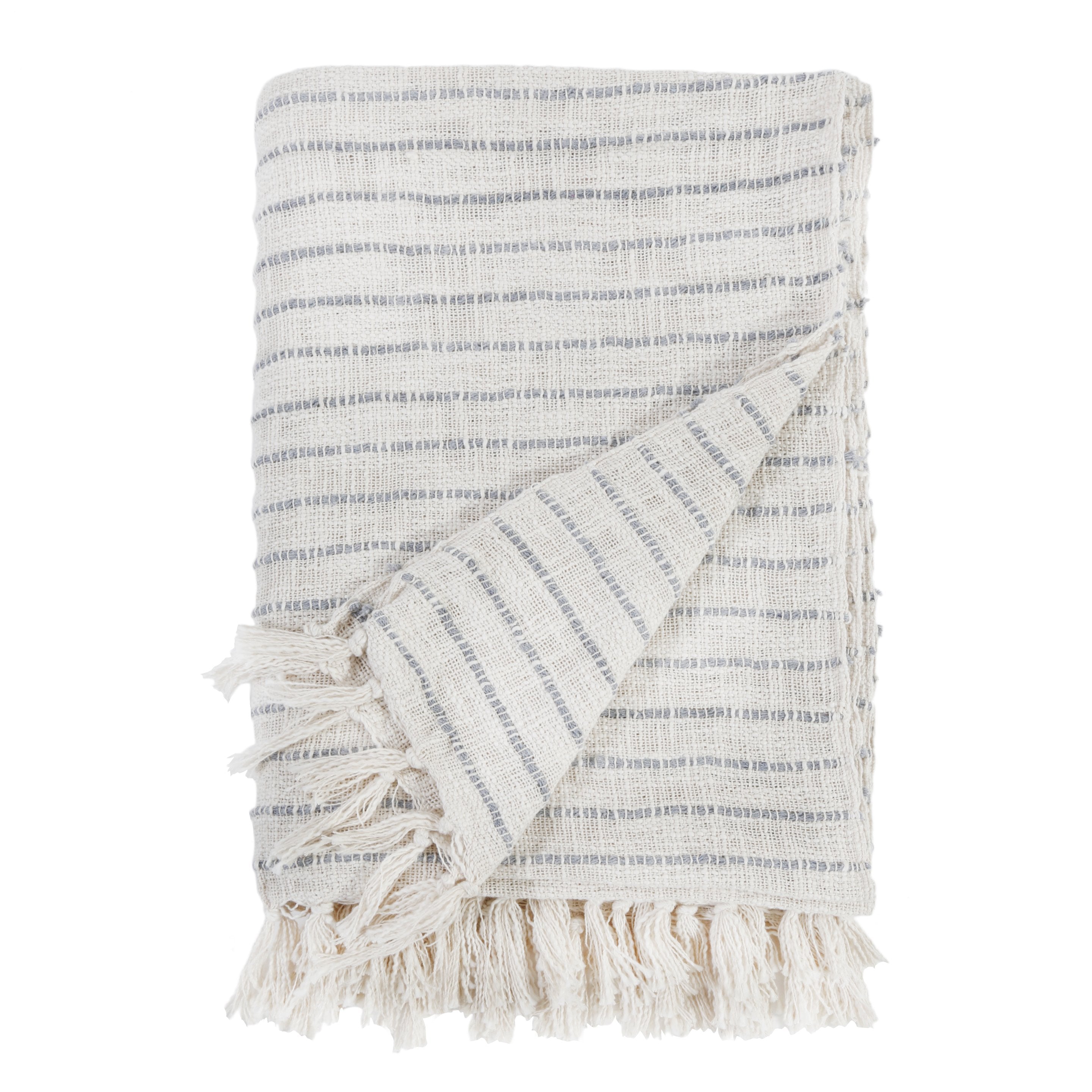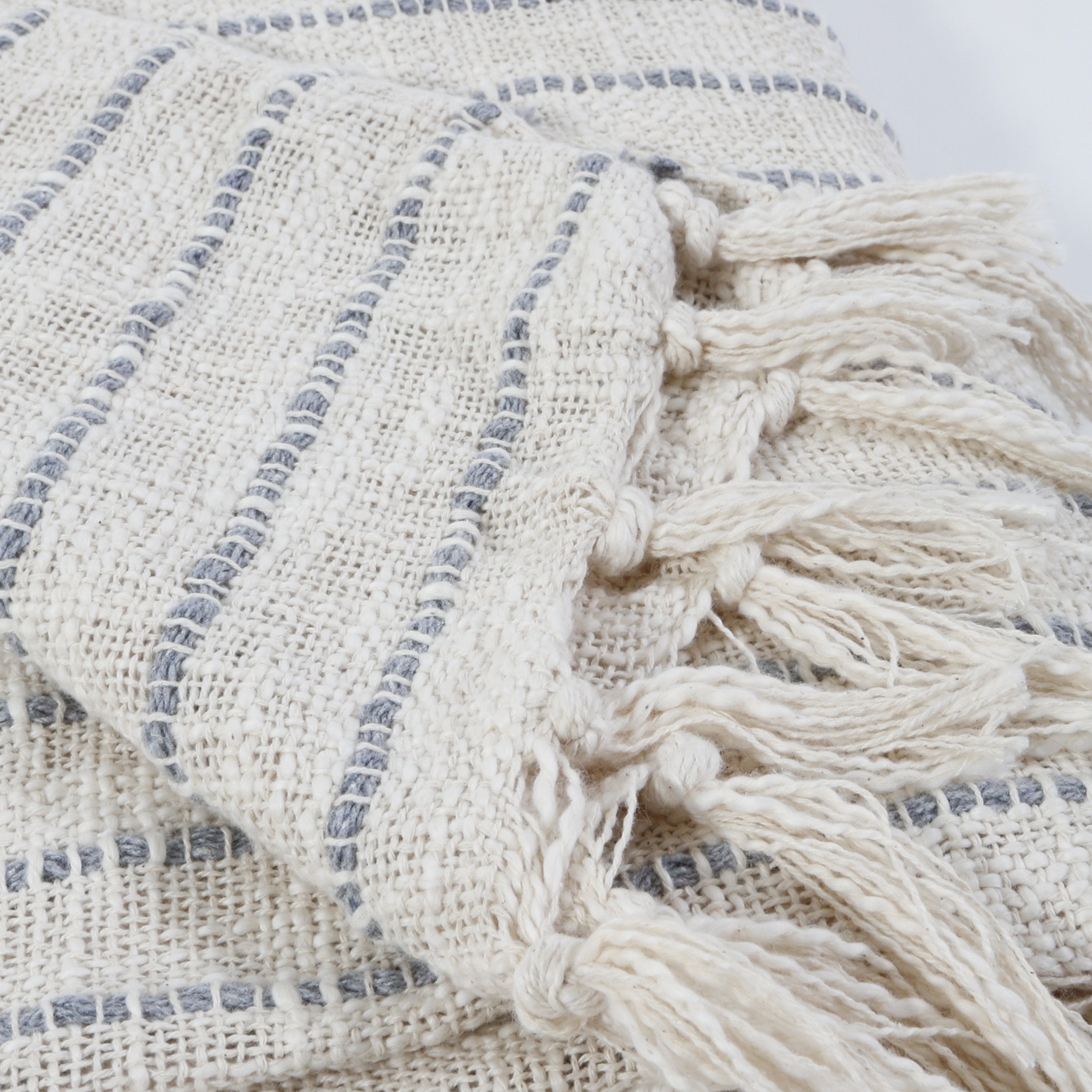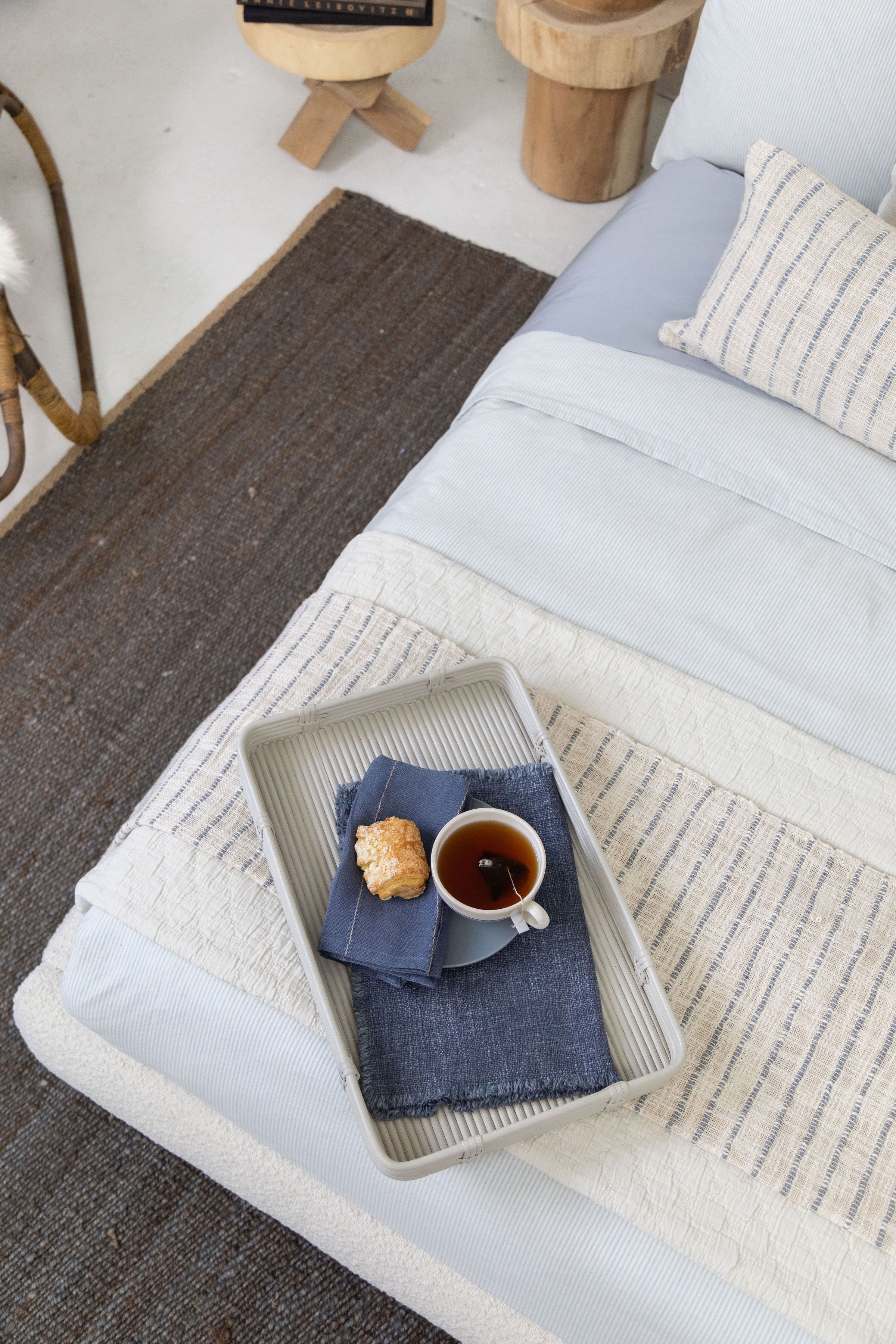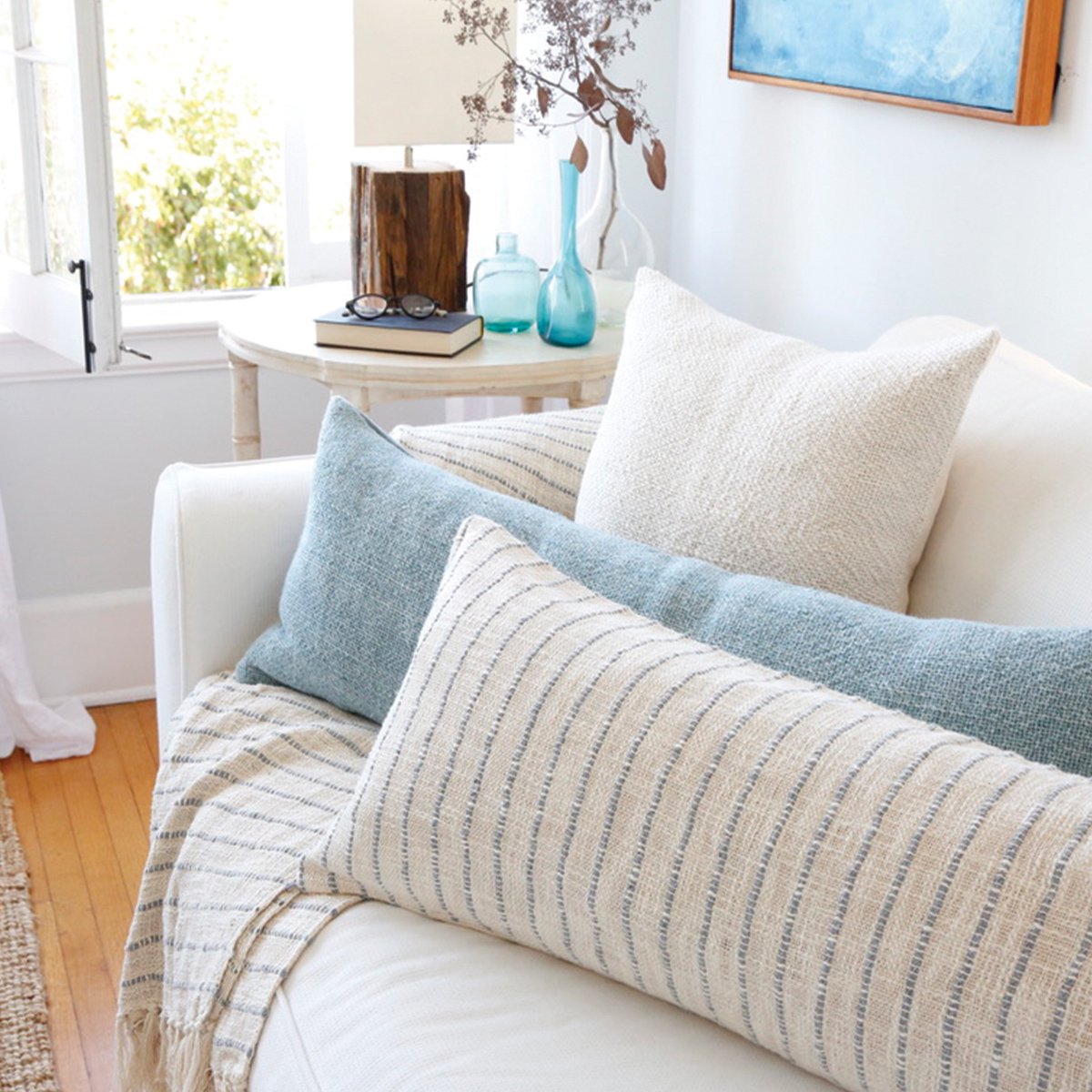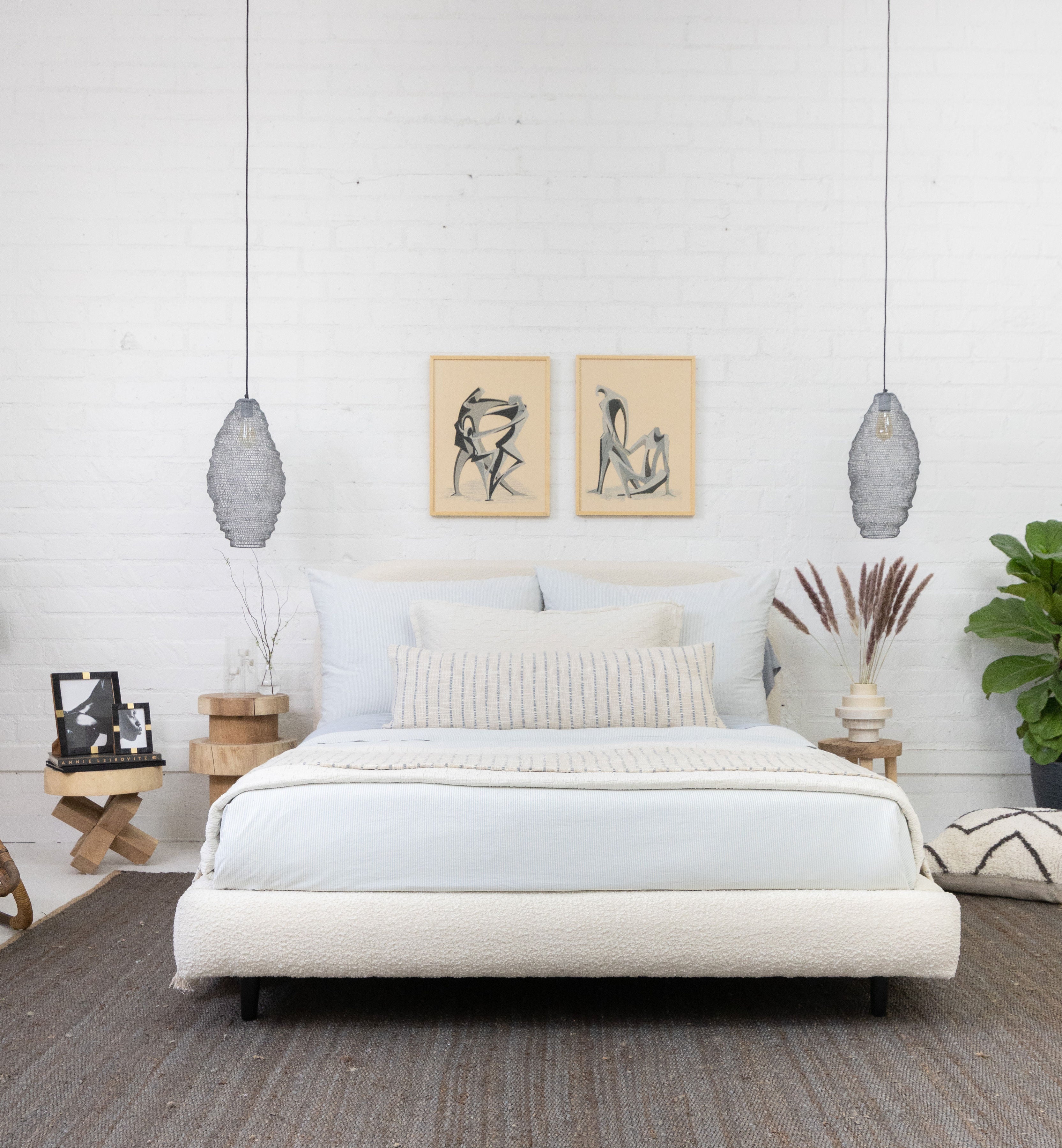 The Jojo features a textured handwoven stripe in a subtle blue grey. Made from 100% cotton.
- Made of Recycled Cotton: 80% cotton, 20% other fibers.
- 60" x 90"
- Handmade
- Machine wash cold; do not tumble dry, lay flat to dry; Do not bleach
We allow returns within a 30-day period. Shipping and handling fees are nonrefundable. To learn more about our return policy, please click HERE.
Style your home with @pompomathome